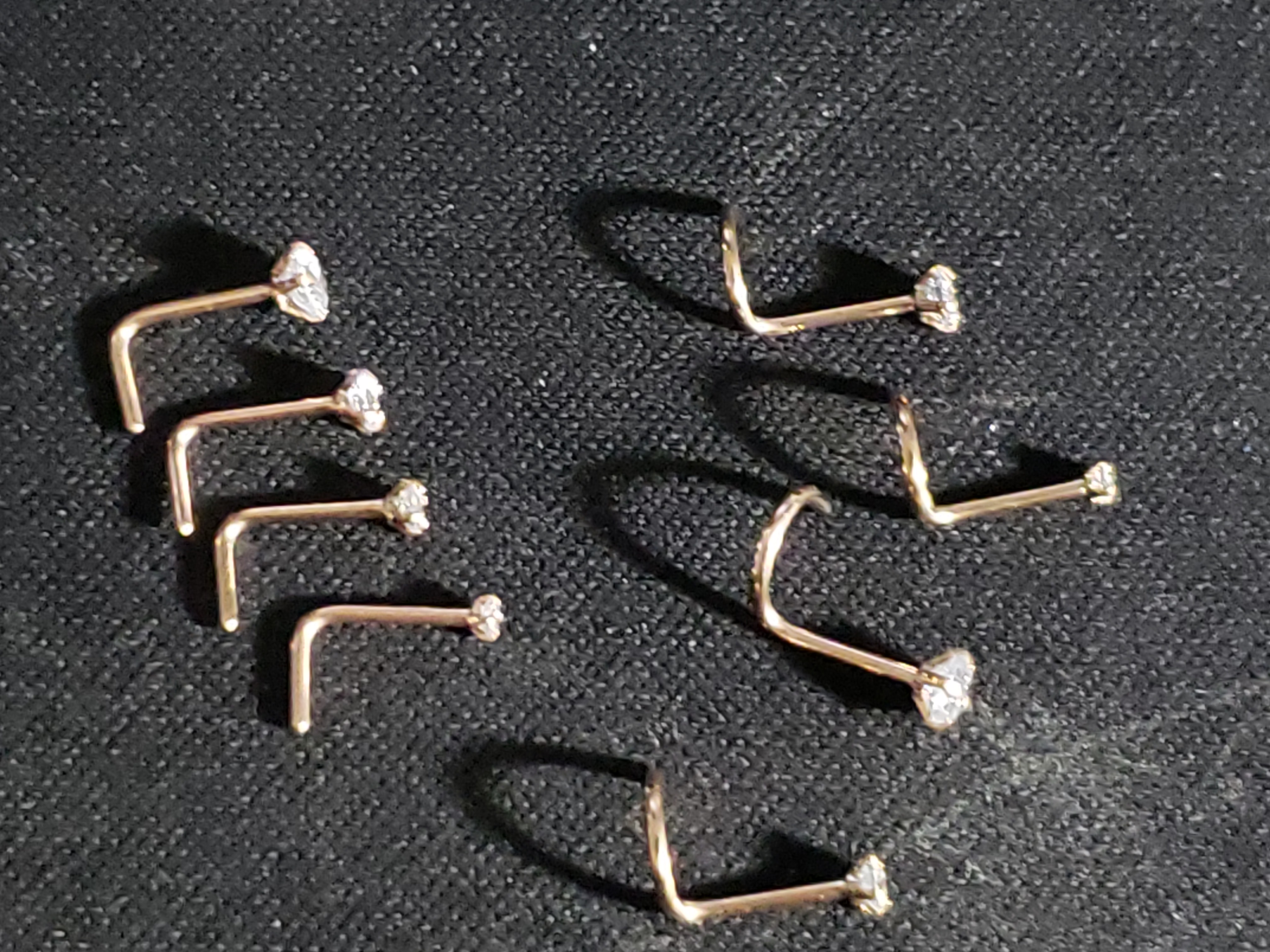 Hey everyone today I'll be talking about this 8 pack of nose studs that I picked up as a gift and they went over very well.
These studs seem well built and the CZ gemstones all seem secure with no wiggle or threat of falling out. The different sizes of studs are a bonus allowing u to show off with the big ones of be a little subtle with the small ones.
The smallest of the studs are fairly small though and I was told they probably wouldn't be used but the other three sizes are great.
If your looking to get a little pop for your look and already have your nose pierced I would definitely recommend these nose studs as a great accessory.