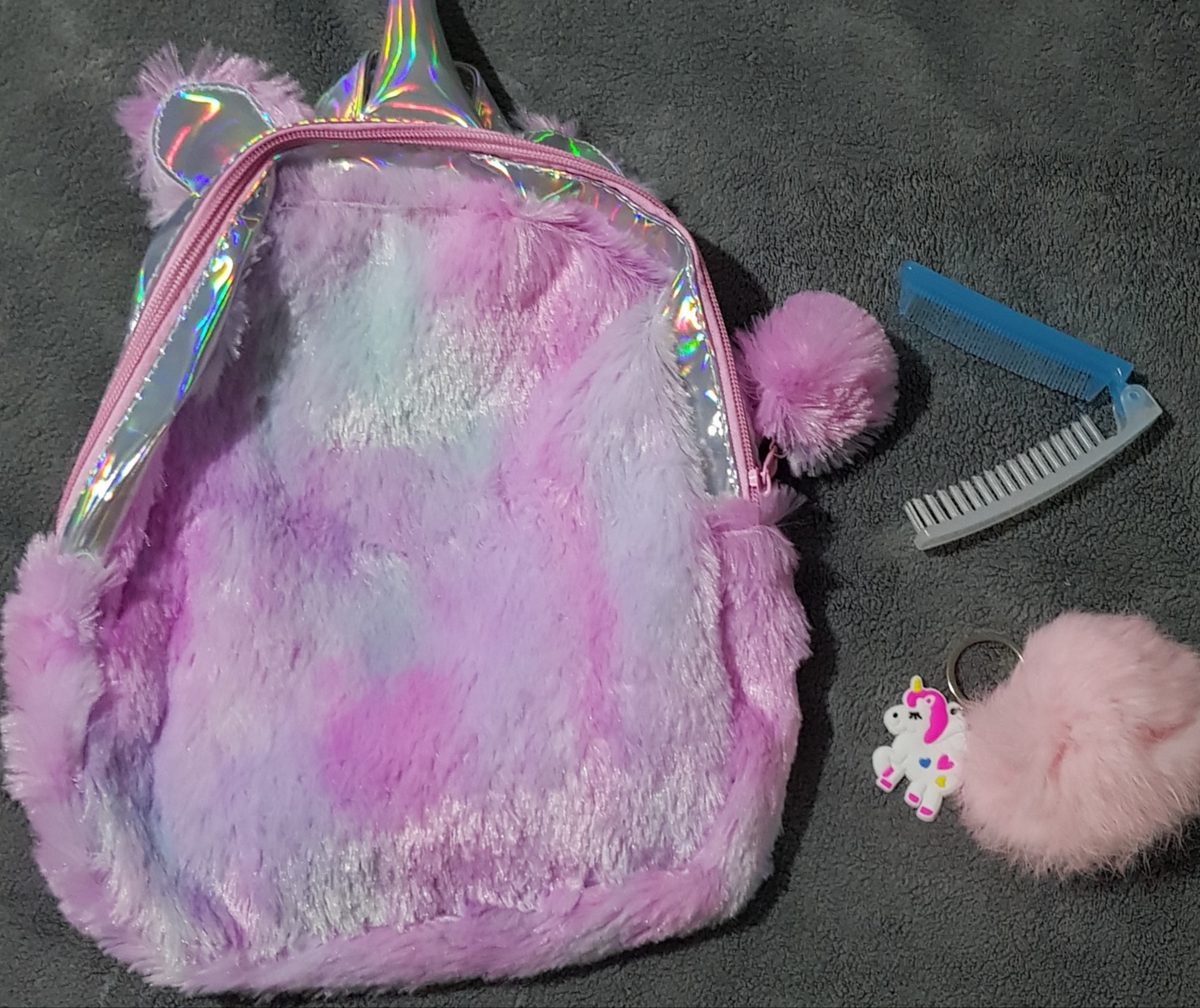 This is so cute in real life, is is ever so fluffy, soft, and light weight. Made of enviromental plush and PU.
Great design mimicking a unicorn and very well made, very girly.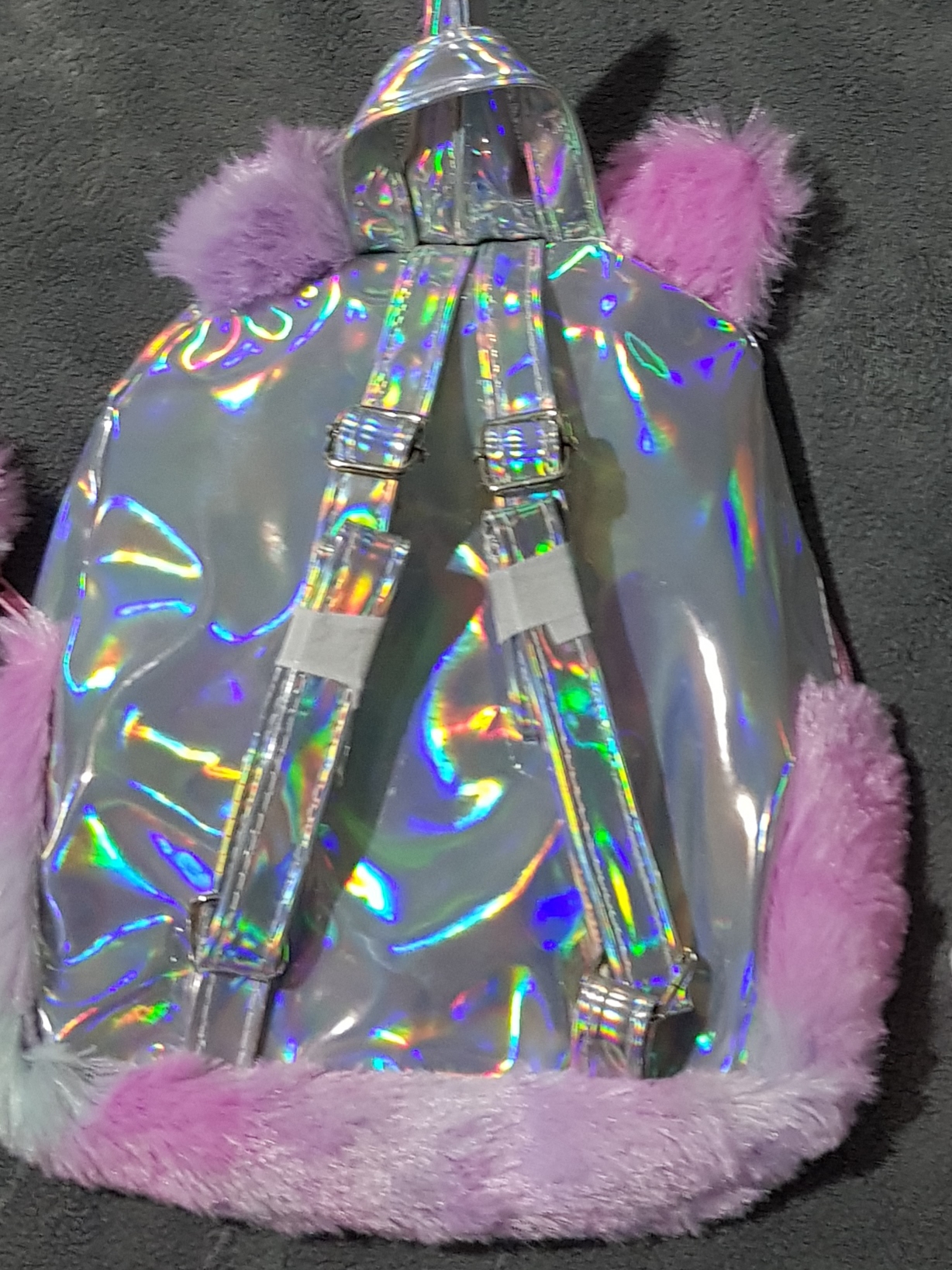 The back is also nice with adjustable straps so can fit any age.
Perfect for school or casual daily use.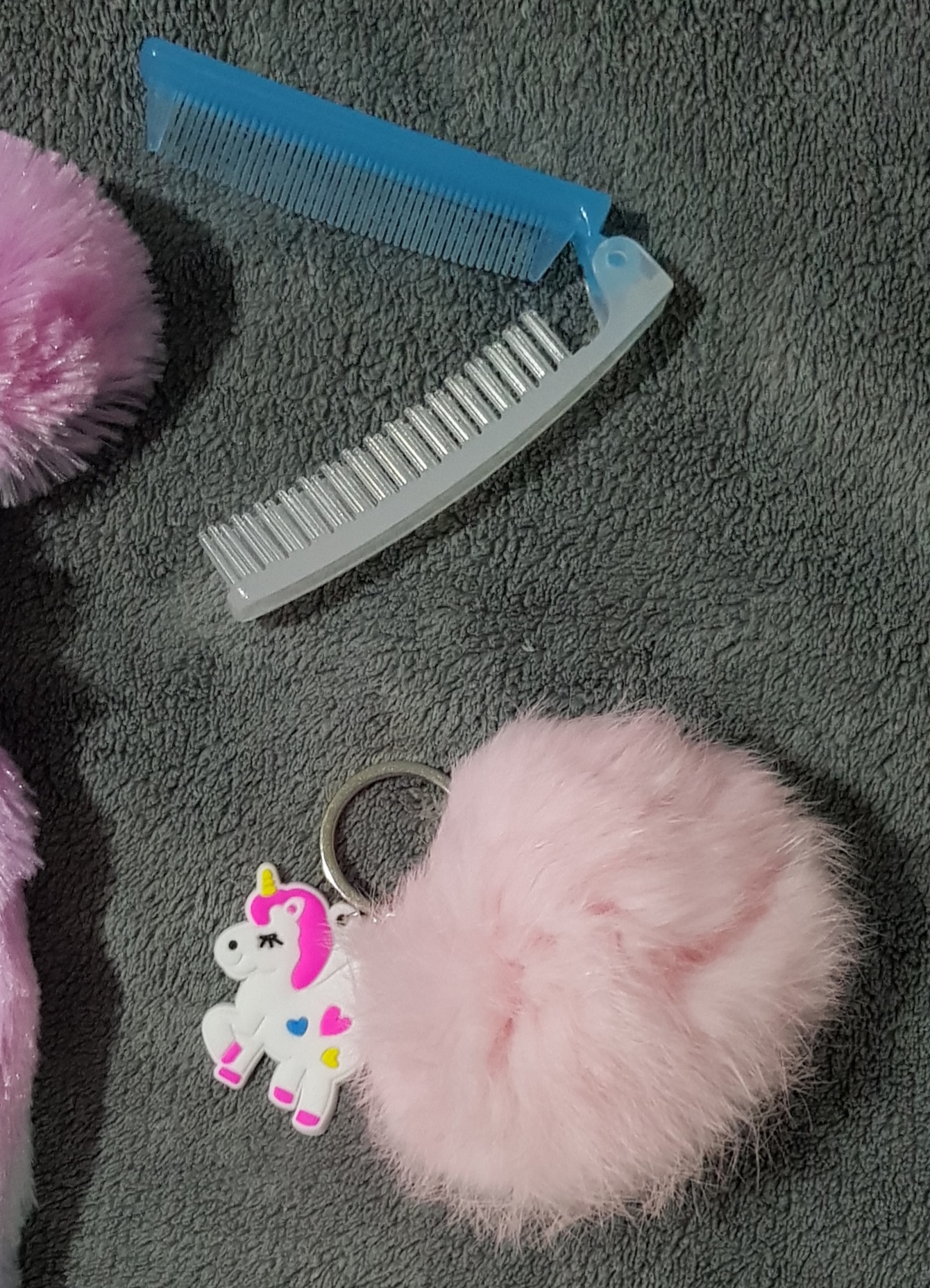 I really like how this comes with a well matching keyring, a very soft pompom and a unicorn keyring plus a nice slim folding hairbrush. I do think a mirror would have been better on the brush though.
Package included:
1x unicorn Backpack, 1x Unicorn Keychain, 1x folding hair brush