I absol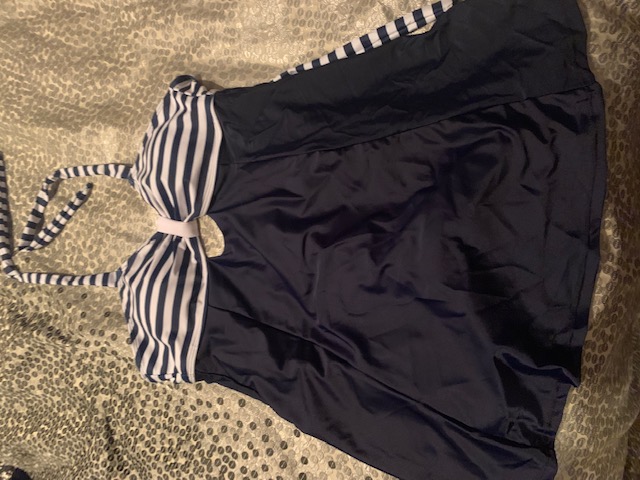 utely love this bathing suit. It is a super cute and modest one piece, great for moms or anyone worried about not having everything hang out! It has a full coverage bust that is very supportive, and ties around the neck to your fit preference. The cups are removable, or you could replace them for something thinner or thicker. There is a cute decorative tie on the back that can also be adjusted to your size.
The bottom is a full boy short with a skirt that comes down over it. The middle is a white netted material that is covered completely by the skirt. I love the super cute keyhole detail under the bust, it's flattering and adds extra cuteness. Of course, the navy and stripes are a great nautical must have for summer! Love this suit so much!! It would be great for medium to long torsos.
The color is a very dark navy and bright white in the stripe. The material somewhat sucks you in but isn't too tight to make it uncomfortable to wear all day.

https://www.amazon.com/dp/B07PXW65R6
#RankBoosterReview #Sponsored #yongdong #tahnkini #bikini #swimwear #swimsuit