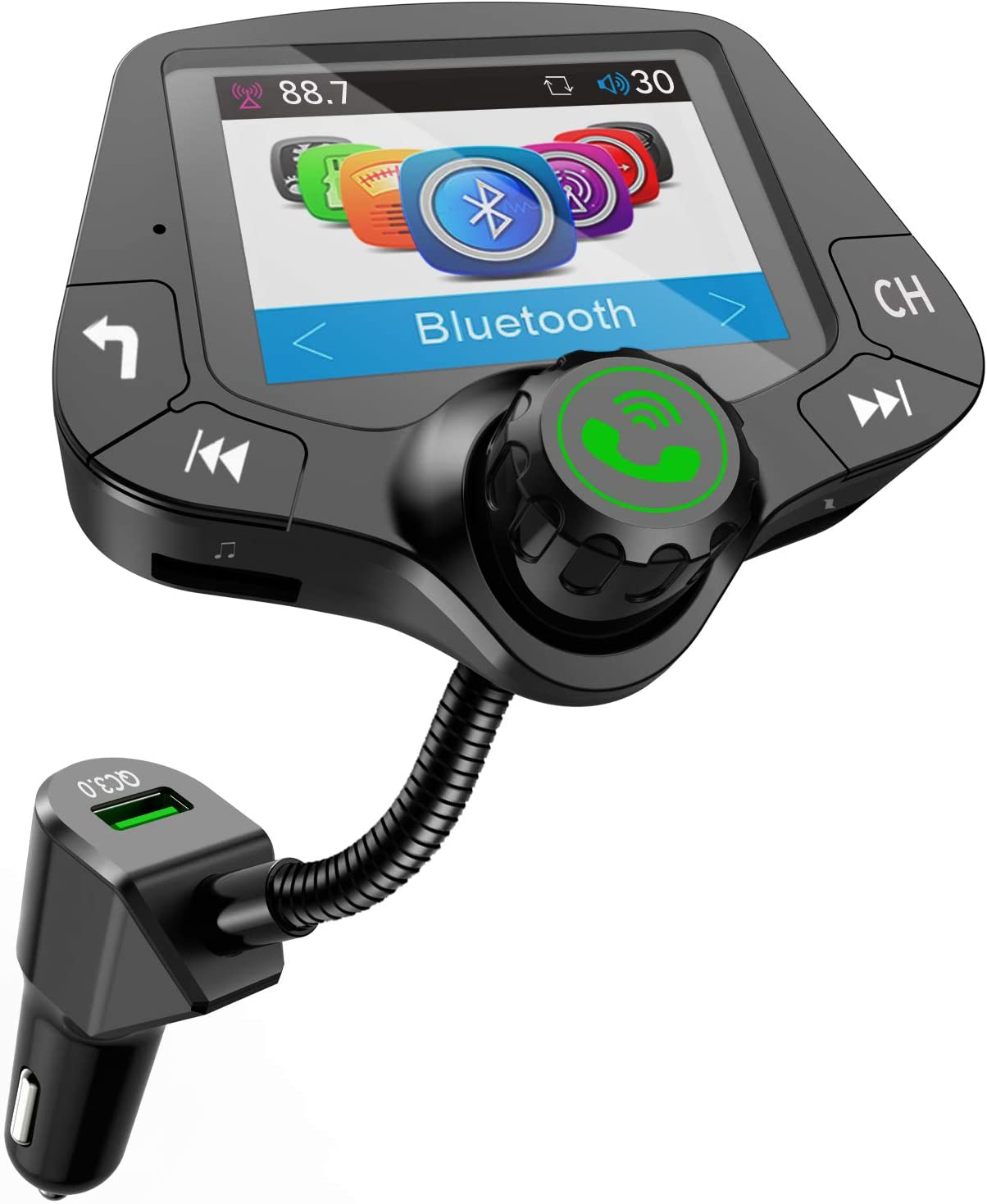 -------------------
Quick Review:
-------------------

Pros:
-------------------

* Inexpensive
* Nice looking
* Easy to use
* Supports USB (formatted in FAT32 or exFAT)
* Supports AUX-In
* Supports Micro-SD card
* Supports Bluetooth
* Supports charging your device

Cons:
-------------------
* Mode selection knob is sensitive, can easily scroll past the option you want
* Transmitter could be stronger (notable feedback / clicking on all modes)
* Can't completely disable Bluetooth (possiblity of feedback over the FM broadcast)
* Gooseneck doesn't want to stay in certain positions

Other:
-------------------
* Uses a male voice, I prefer female (this is a personal preference, not necessarily a con)

-------------------
Detailed Review:
-------------------

I tried several of these type of devices and this one seems to be the best quality in terms of construction. The bezel is sturdy enough for what it is and the screen is big and bright making it easy to use. The only flaw I found is the knob to move between options is very sensitive so you often scroll past the option you want.

Like most of these devices there is a constant clicking sound causing feedback during audio playback. It occurrs in any mode (aux, USB, Bluetooth). Unlike most devices however, the feedback with this device is not as loud and fairly tolerable.

I amd not a frequency expert but I have done some research. I believe this feedback is due to either the Bluetooth modlue always searching for a device to pair with (can't disable it) and polluting the FM signal, or the FM transmitter is weak because the feedback almost goes away completely when you put your hand over the device.

Despite the issue with the background noise, I would recommend this product because it is easy to use, looks nice and is the least noisy that I've seen so far.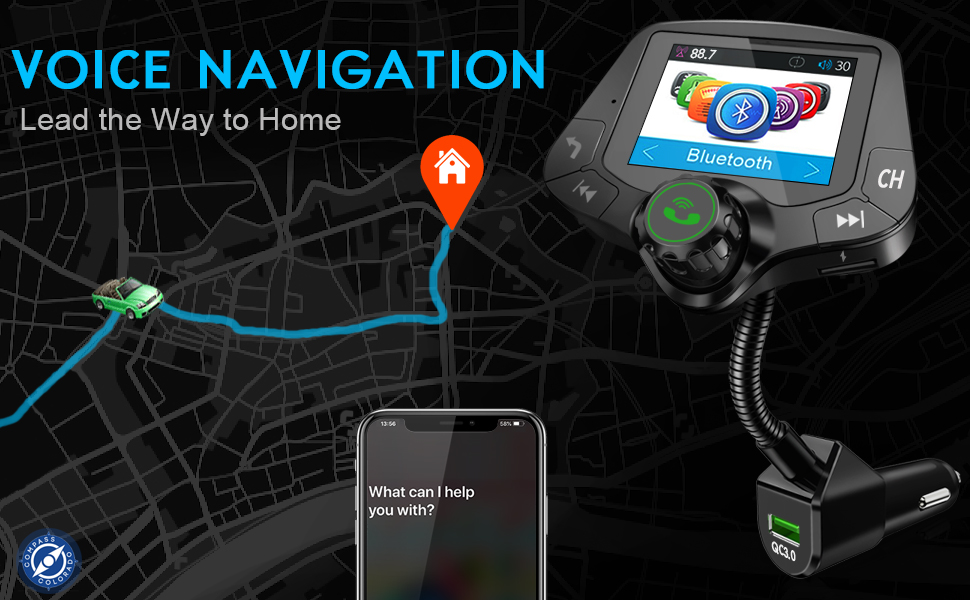 THE ONLY FULL COLOR USER INTERFACE DESIGN ON THE MARKET: FM transmitter bluetooth has the largest 2.0'' LCD screen which shows all function setting, plus 360°rotatable goose neck design, more simple & free for you to operate.
THE MOST ADVANCED FUNCTION OF WAKING UP CELLPHONE VOICE ASSISTANT: through the voice dialogue, you can make calls, music playback, navigation, etc anytime. Besides, the CVC technology and built-in microphone feature of car bluetooth adapter supports high clear hands-free calling quality.
UPGRADED QC 3.0 QUICK CHARGE: The bluetooth FM transmitter comes with 3USB ports, two fast charging USB ports support QC3.0 and 5V / 2.4a, which can quick charge two devices simultaneously, the other one is used for USB music playback.
UNIQUE 6 EQ MODES CUSTOMIZED: The FM transmitter supports 4 music play modes AUX/ BLUETOOTH/ USB/ TF CARD, also you can customize music from USB drive and TF card to normal, rock, popular, classical, jazz, and country EQ style. With A2DP function and anti- statics technology, create full duplex sound quality, grants you lossless music in car.
SAFETY FUNCTIONS & PROFESSIONAL SERVICE SUPPORT: FM transmitter for car equipped with a voltmeter to show you the condition of your car battery. (Normal value should be between 12 ~ 14.8V, 13.2V ~ 14.7V when you start the engine, 12.2V ~ 12.8V when your car ignition is off). Order now! Enjoy LIFETIME ASSURANCE and friendly customer service.