I came here to write a scathing review about my disappointment with this bag, but as I started unpackaging and taking photos I realized it's seriously amazing!!
The first photo I'm posting is to show my initial impression. Don't be alarmed, it gets so much better! (Though the fabric is actually silver/black, not white/black).
So upon opening this little guy up, you find all of the amazing features. The zipper opens very wide, so you have visual and physical access to the entire bag. The brush/pencil holders are really good quality, and there's a ton of them. There is more than enough space for moisturizer, foundation, powders eyeshadows, and all of your favorite brushes and pencils. It even comes with its own little mirror!
[Sorry my photos are a little unfocused, my cats REALLY wanted to help and kept bonking my hands!]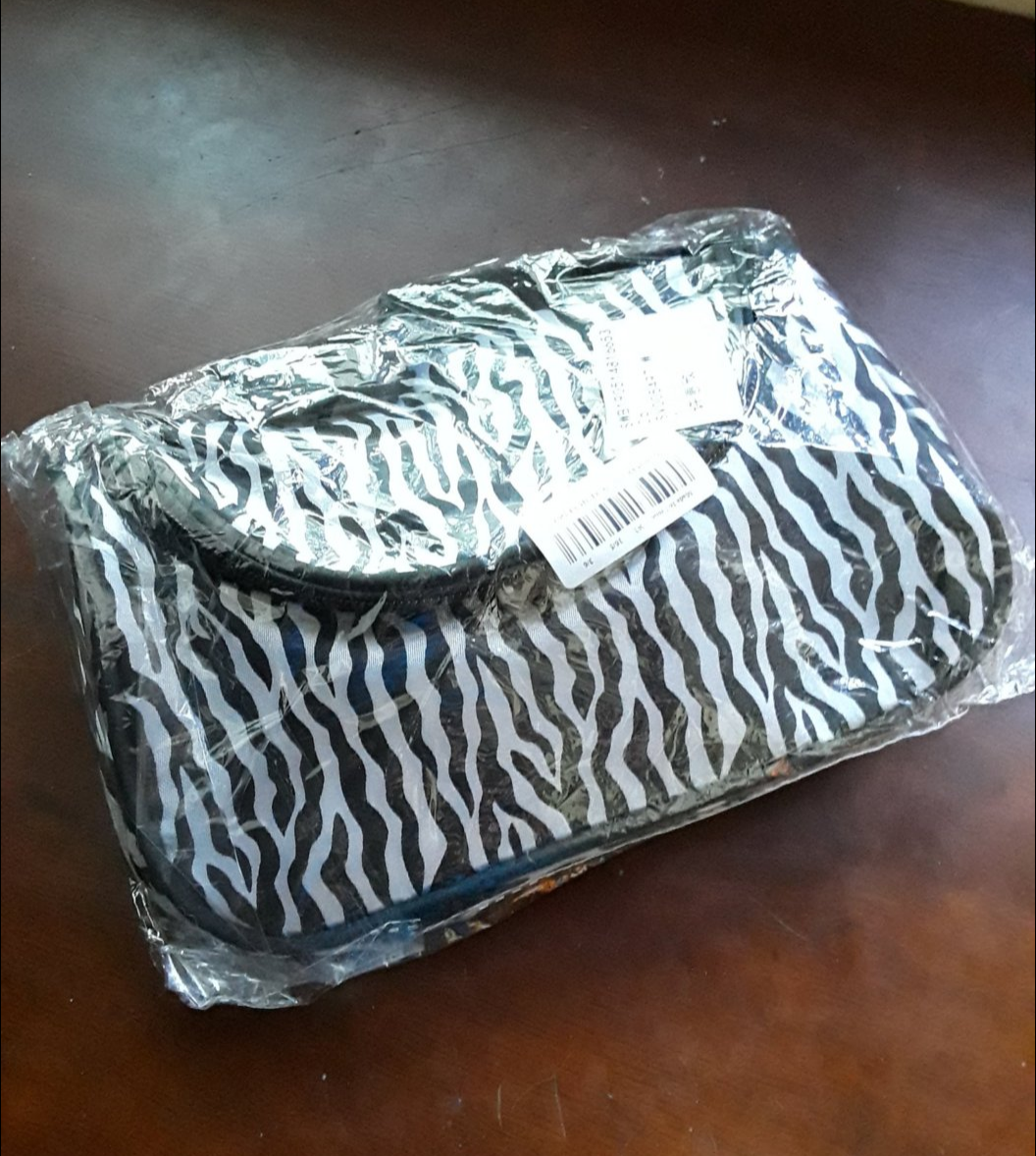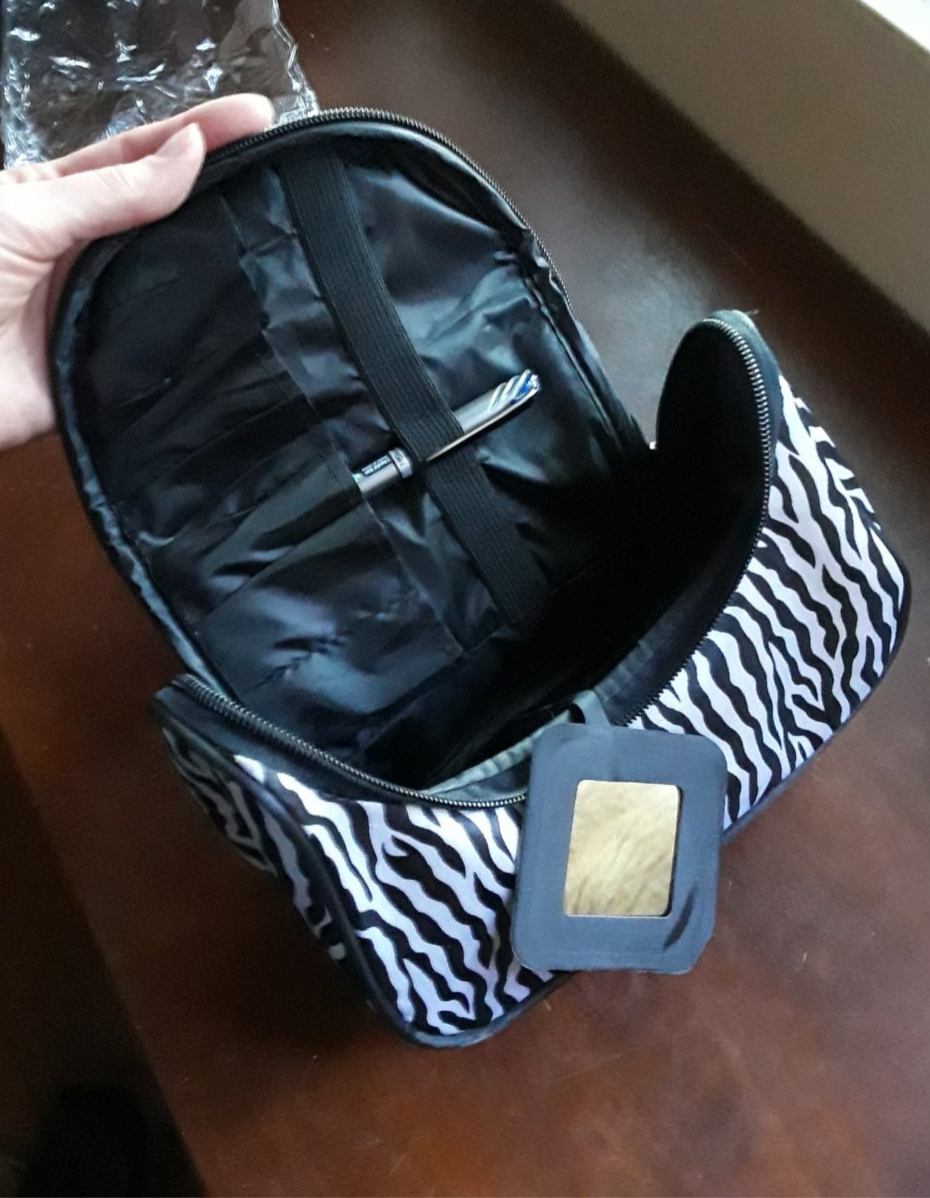 #RankBoosterReview
#Sponsored
#GuGio