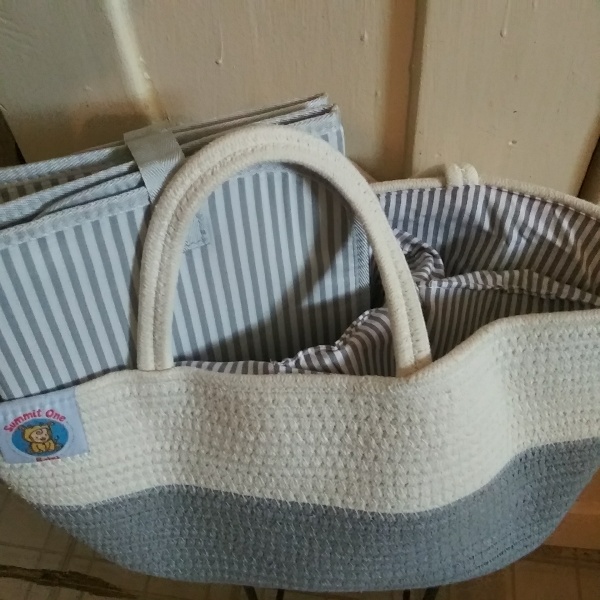 This is a nice large tote. It stretches out so it fits tons. I like it for the kids blankets right now but I will change uses as needed.
I really didn't want the compartments. The material of the lining is really cute but it bunched up with the foam inserts that were bended up so I just removed the lining and compartments. The inside is just as nice without the lining and more roomy. I could have unfolded the foam but I like that it has just the single space. I didn't notice the sections when I bought it so it was just not what I was looking for anyway. In the end after removing the lining it is just what I wanted and gives great versatile storage.
It comes with a reversible changing pad and is definitely a good little baby shower gift. It's wrapped up sweetly with a bow and nicely presentable.
However if you just want a nice looking , large capacity, soft, and sturdy tote like me then it does that too.
ViralixReview #Sponsored