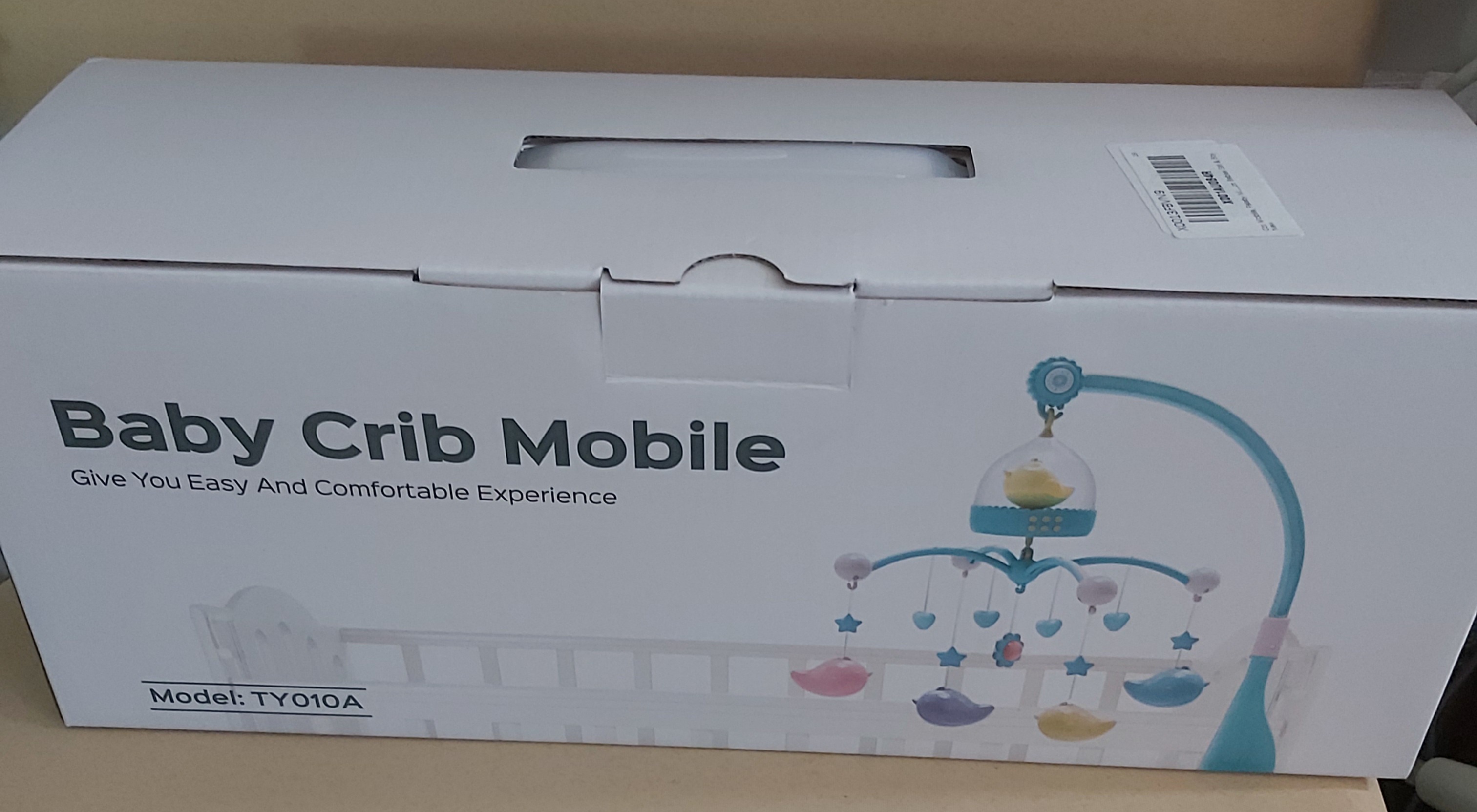 The Pelaby baby crib mobile arrived very quickly. It was ordered on the Thursday and delivered to my home the very next day. It was very well packaged for its transit to me , but in all honesty upon opening the very large outer Amazon box I was a little shocked and disappointed to find such a small branded box inside. In the past I have seen very much larger similar models but upon reflection i realise that was entirely because the mobiles were already pretty much constructed ready for installation.
Nevertheless the mobile itself was very easy to put together with simple and very easy to follow step by step instructions. Whilst the batteries are not included with the product- it only takes standard AAA batteries which most people already have available to hand , but I feel it is relevant to note.
The mobile itself feels very durable and well constructed and adorning beautiful neutral colours that are unisex and would suit the nursery of either gender. Once in operation I understand why it has been rated so highly on baby review websites.
It consists of a multitude of shapes- birds , flowers , stars and hearts and there are so many built in musical pieces that are so familiar and soothing. I personally adore the fact that edelweiss is included . There is also a built in soft night light that is undisturbing to baby, but so convenient and useful to parents who can rely on it to check on their little ones. It is completely auditory and sensory and I personally believe that whilst being calming and soothing would also help with brain development.
It is also reassurancing to note that the manufacturer has addressed all safety issues by including anti slip hooks. Once erected over the crib it feels very safe and stable.
In my opinion it would make a lovely gift for expecting parents and is such great value for money . Big thumbs up from me