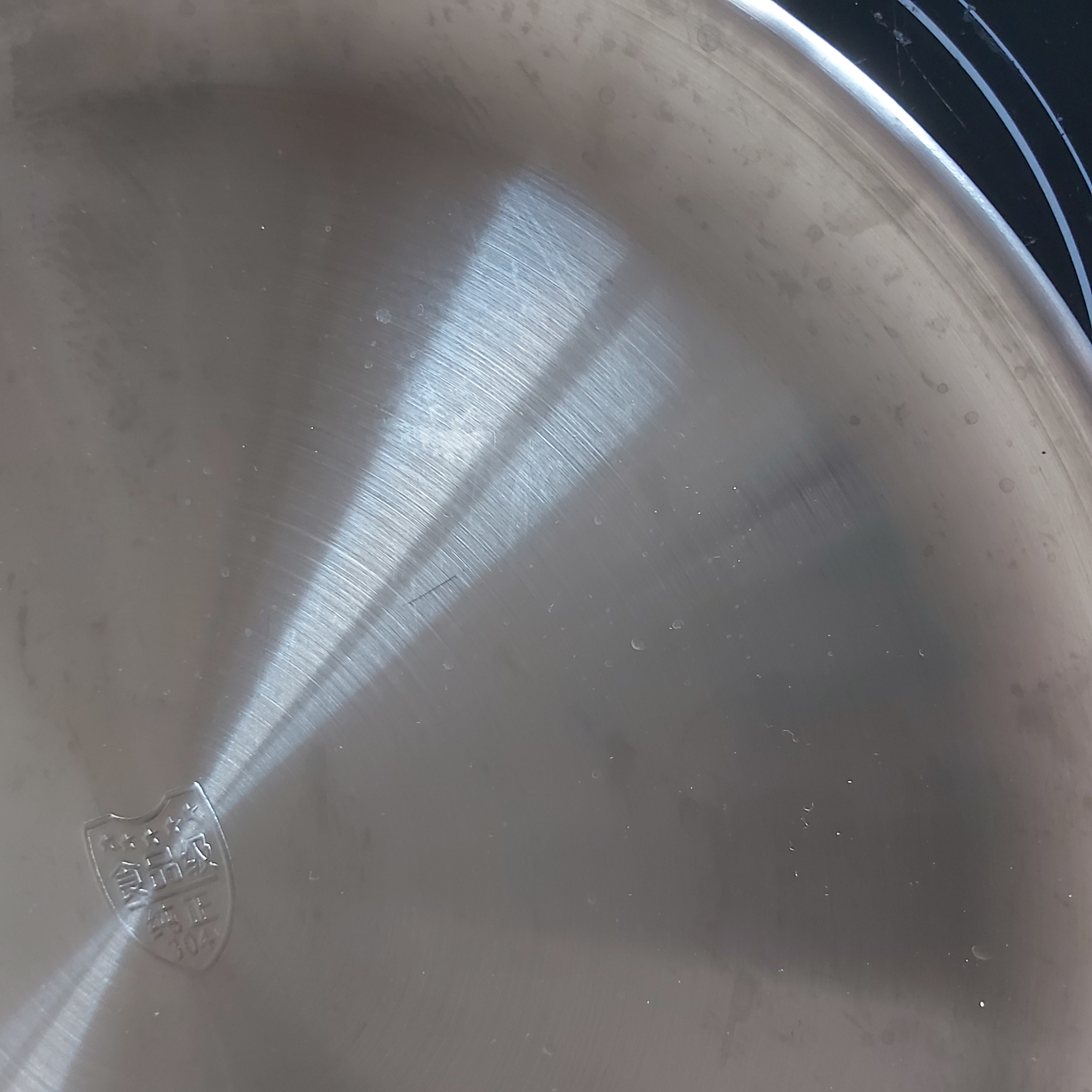 I placed an order for the pizza baking tray on the 2nd of November , after looking through the order details I was shocked to discover that delivery was not going to be attempted until the 23rd of November until the 2nd of December. I can only presume that this product was being dispatched from out of the united kingdom.
Although the product arrived earlier than had first been estimated It was still a long wait until it was received and hence a late review for the item.
The pizza tray arrived very well packaged for its transit to me and at 12inch it is the perfect size to fit standard supermarket pizzas. Upon opening the item as per instructions I washed it in soapy warm water and ensures I dried it well to remove any left residue. Although straight out of the package the stainless steel was beautifully gleaming, after the first initial wash it doesnt matter how much you try and buff it back up with a dry towel the stainless steel is left marked and the item looks very worn ( please see attatched photo)
A pro for the item is just how convenient it is as it's the perfect size to cook a pizza and to ensure that all toppings and cheese is contained. It has a good weight yo it and the shape of the tray also means that they can be advantageously stacked for easy storage.
The tray also comes with a free pizza cutter so is a great set to have in your kitchen. Weighing up the pros and cons and above the flaws I think I will have great use from this item but would have been disappointed if full price had been paid