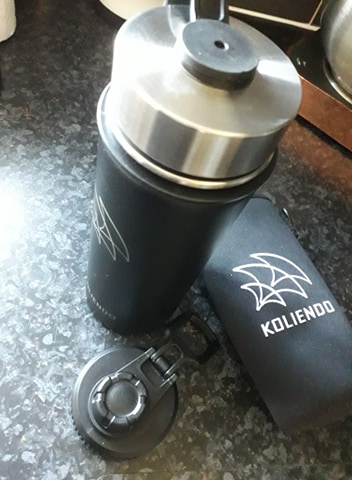 Loving my double walled metal bottle , It keeps my drinks warm right through the day , but I have been able to take some
hot lunch with me too as it has two lids , One for drinking and a larger one so I have got some chunky soups but also
managed to take macaroni cheese and its still really warm for my late lunch . - It comes with a small cross-bag for easy carrying.
Two brushes , one for the bottle one for the lid , two lids and a carry strap. The bottle is made from stainless steel free of BPA, phthalate and toxin.
Precise double wall vacuum design with additional copper coating, keeping your drink Hot for 10 hours and cold for 20 hours, it is available in various colours and
Various capacities including -- 500ML, 900ML, 1100ML.