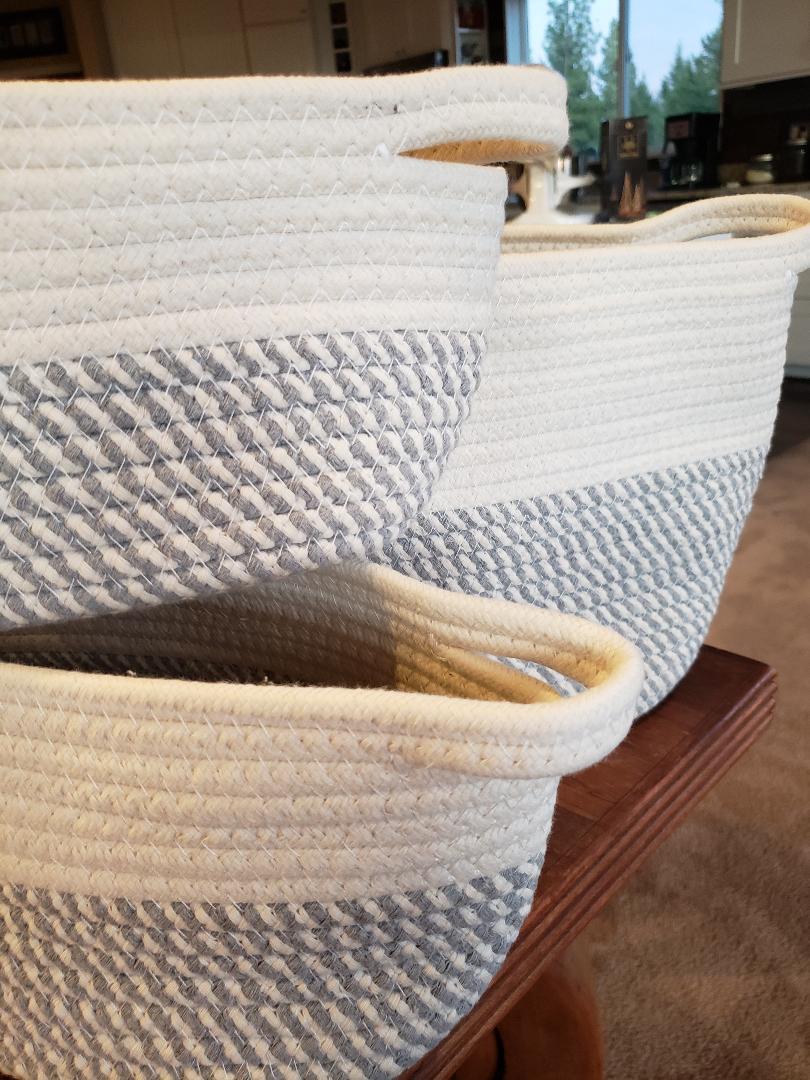 Great sizes!
3 different sizes of baskets. Small, medium and large.
Each of the 3 baskets have handles. The baskets are sturdy and hold a lot of weight.
The beige and gray colors are really pretty as well.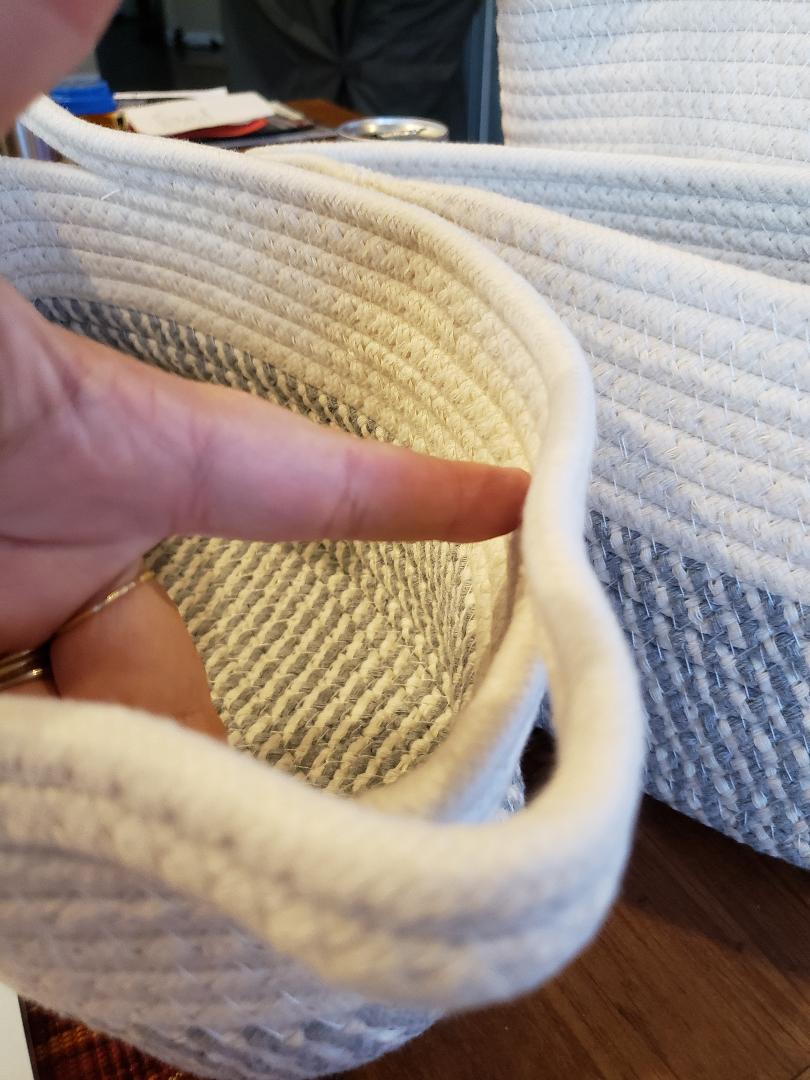 The baskets look great with spare blankets drapped over the edge.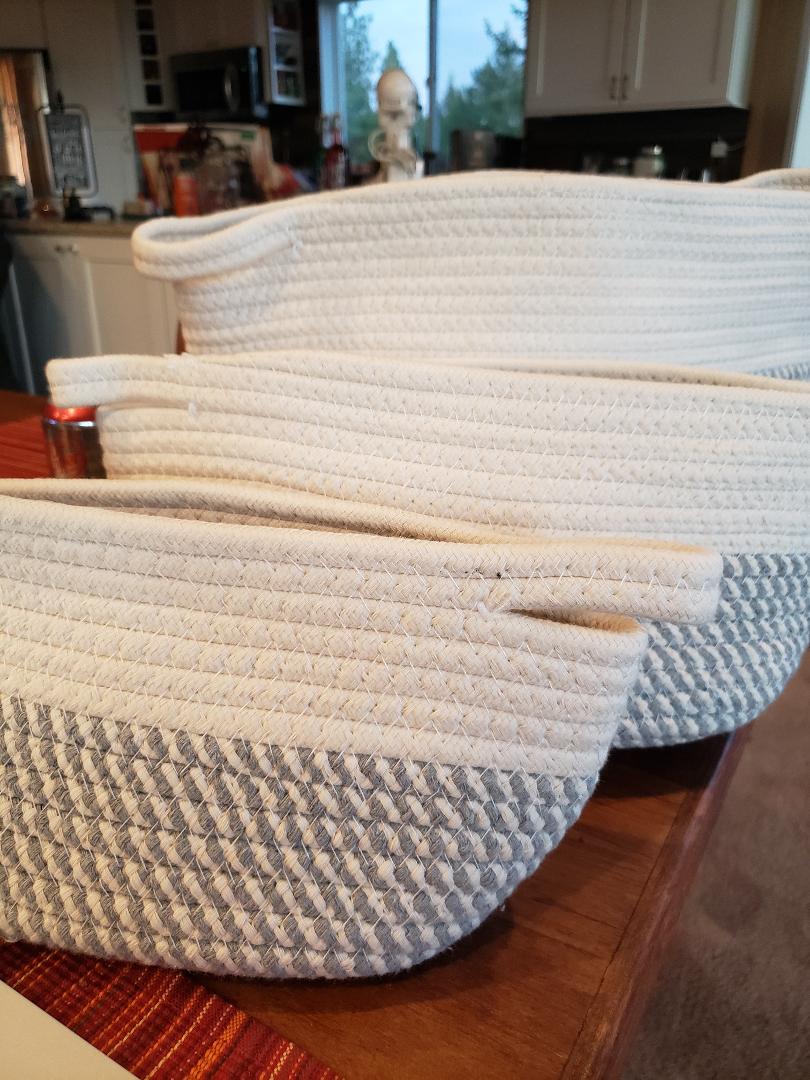 I have another basket in the restroom with small wash rags.
I am very pleased with my purchase