Compact Pill Organizer w/ Bonus Pill Cutter/Crusher & Keychain Container
#Trivly #PillOrganizer #PillCrusher #MedicineOrganizer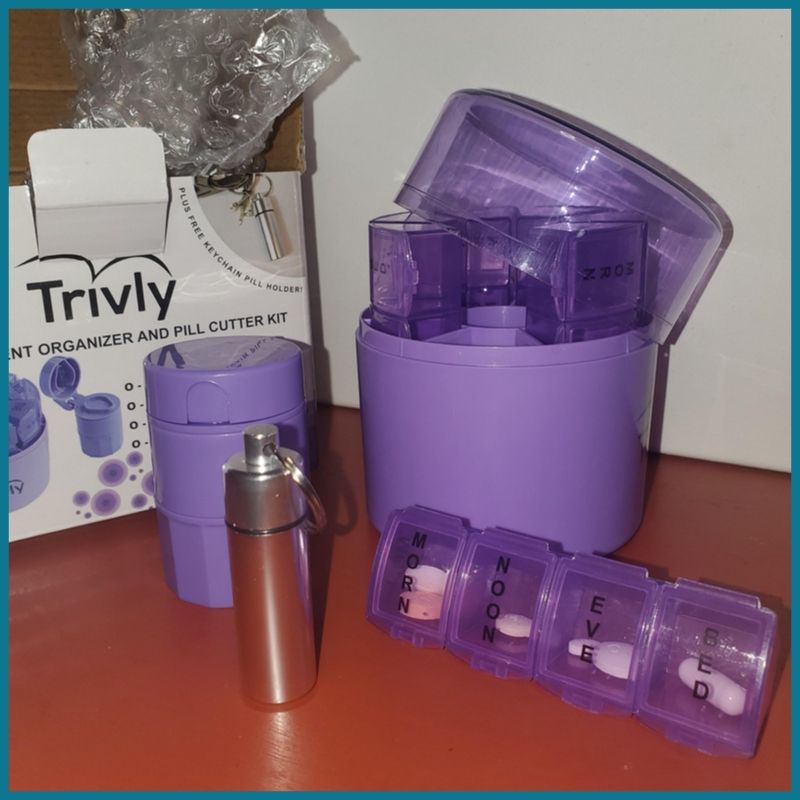 1 Pill Organizer Storage Case w/ Seven Removable Daily Organizers
1 Pill Cutter w/ Crusher & Storage
1 Keychain Container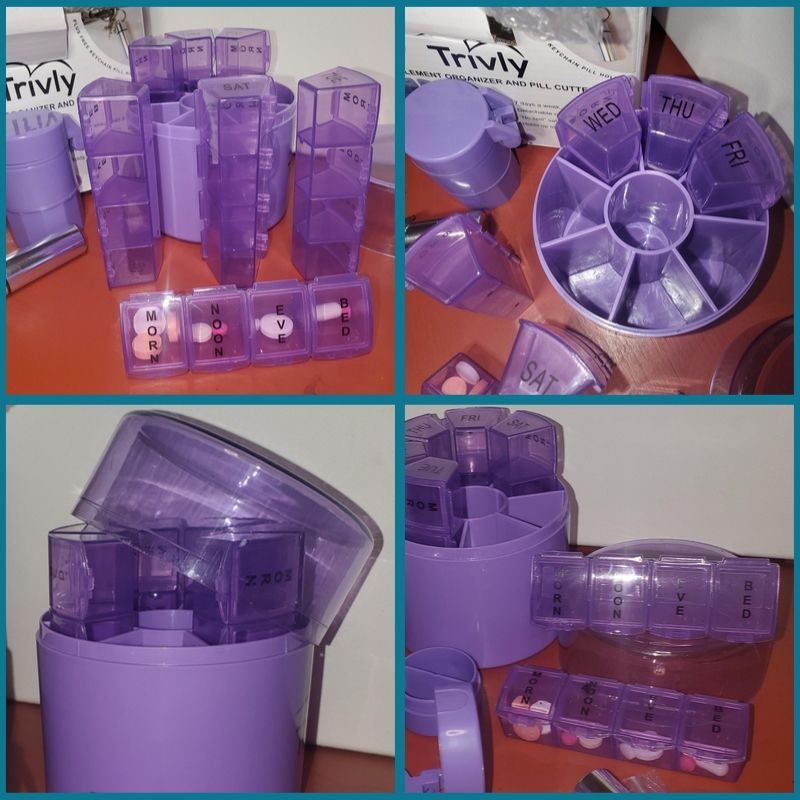 Each individual day case has 4 separate snap close compartments labled Morn, Noon, Eve and Bed.
The seven individual containers stand in the included storage case upright in a vertical position. The very center of the main storage organizer has an adition open section that can easily hold the included keychain attachment when not in use, or other items such as bandaids, OTC meds such as ibuprophen or other related items (or unrelated if you'd like lol) The main storage case has a clear cover that easily snaps on and off.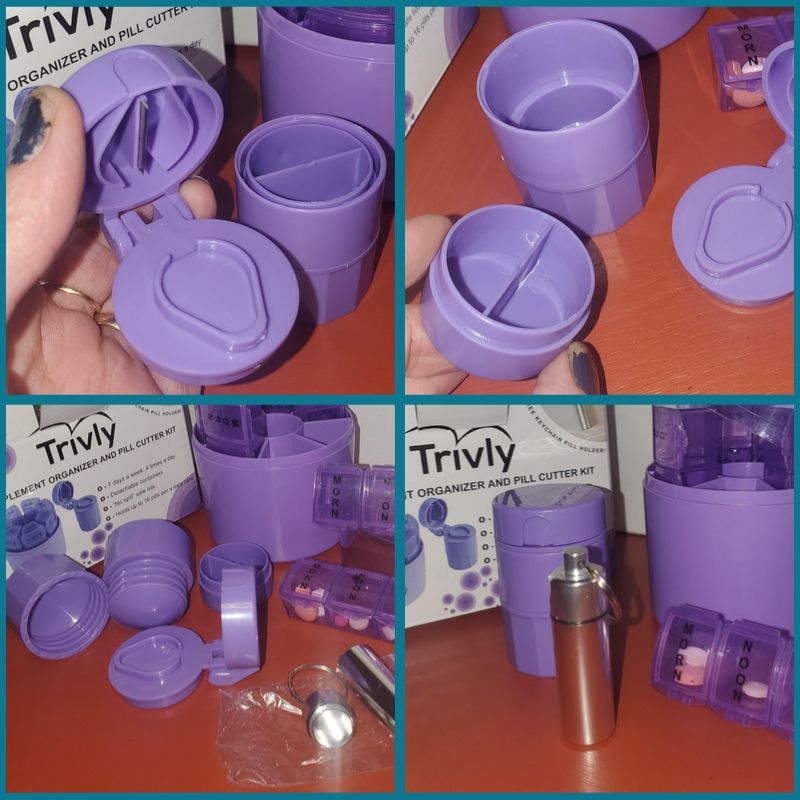 The included pill cutter is your standard size pill cutter with a storage section of its own as well. This particular pill cutter also has a built in grinding section. You can start by cutting your pill will the sharp blade at the top of the cutter, then unscrew the base of the cutter to reveal and concave section and the midle section has the same curvature. When you place your pills in to this section and screw the middle and bottom base back together it will grind your pill. You may need to repeat this step a few times to get the constency you need. I can honestly say this is the first pill cutter/crusher I have ever seen with grinding built right in.