A nice looking optical mouse with DPI changing. The LED is multicolored and cycles throughout. The mouse is comfortable in hand and does not feel like those crazy looking other gaming mice that are awkward to hold.
The scroll wheel does not rattle and works well without getting stuck.
The fire button works and not that hard to press (feels like a spring). The back and forward buttons work fine and has a very soft press with little resistance and feel like pressing on a spring which I am not a fan of. The mouse is a plug and play so it does not need any software.
Packaging:
• The mouse came in a protective bubble pouch that was inside a generic white box with no branding.
• There was an user manual included in the box.
Pros: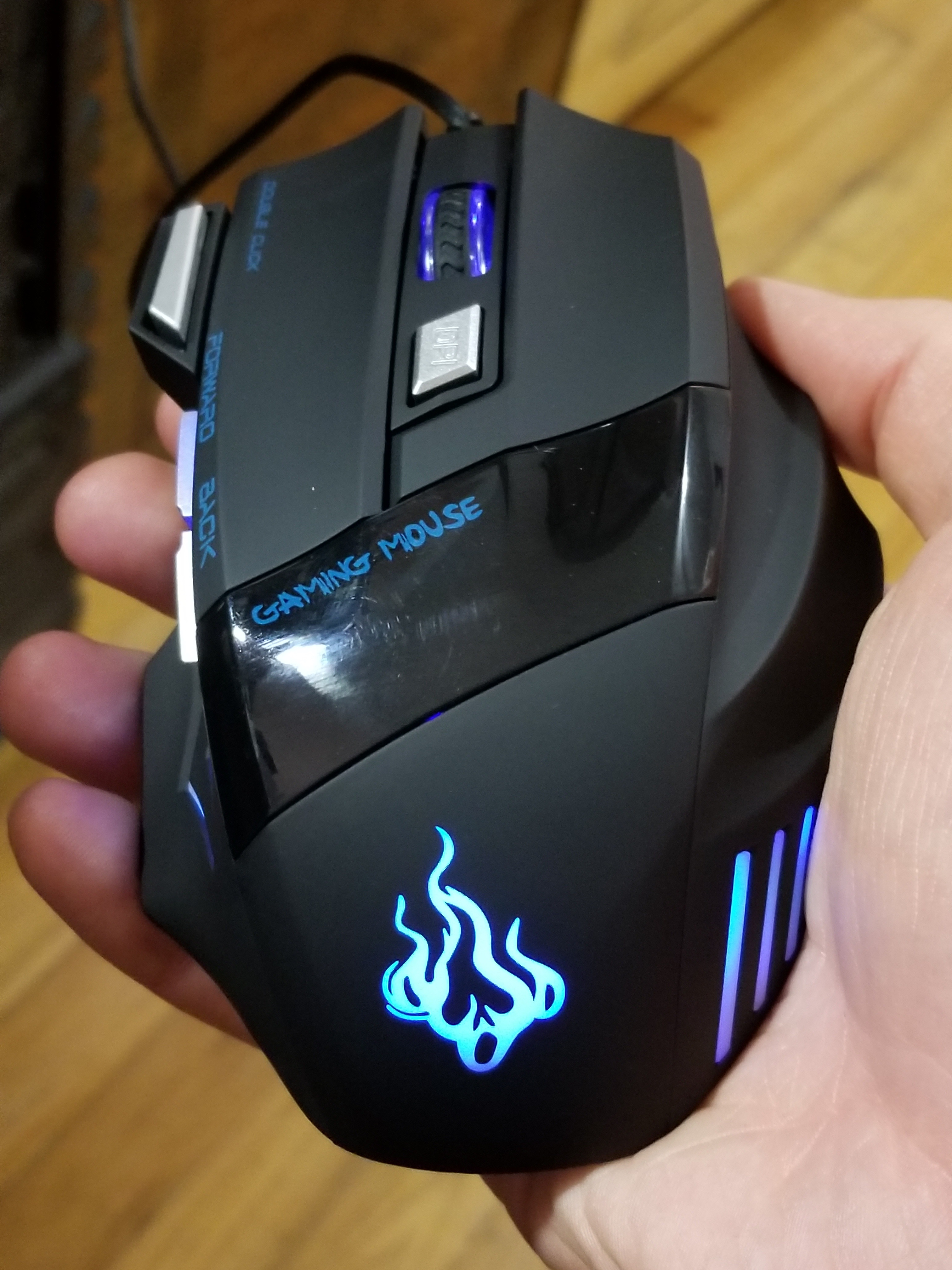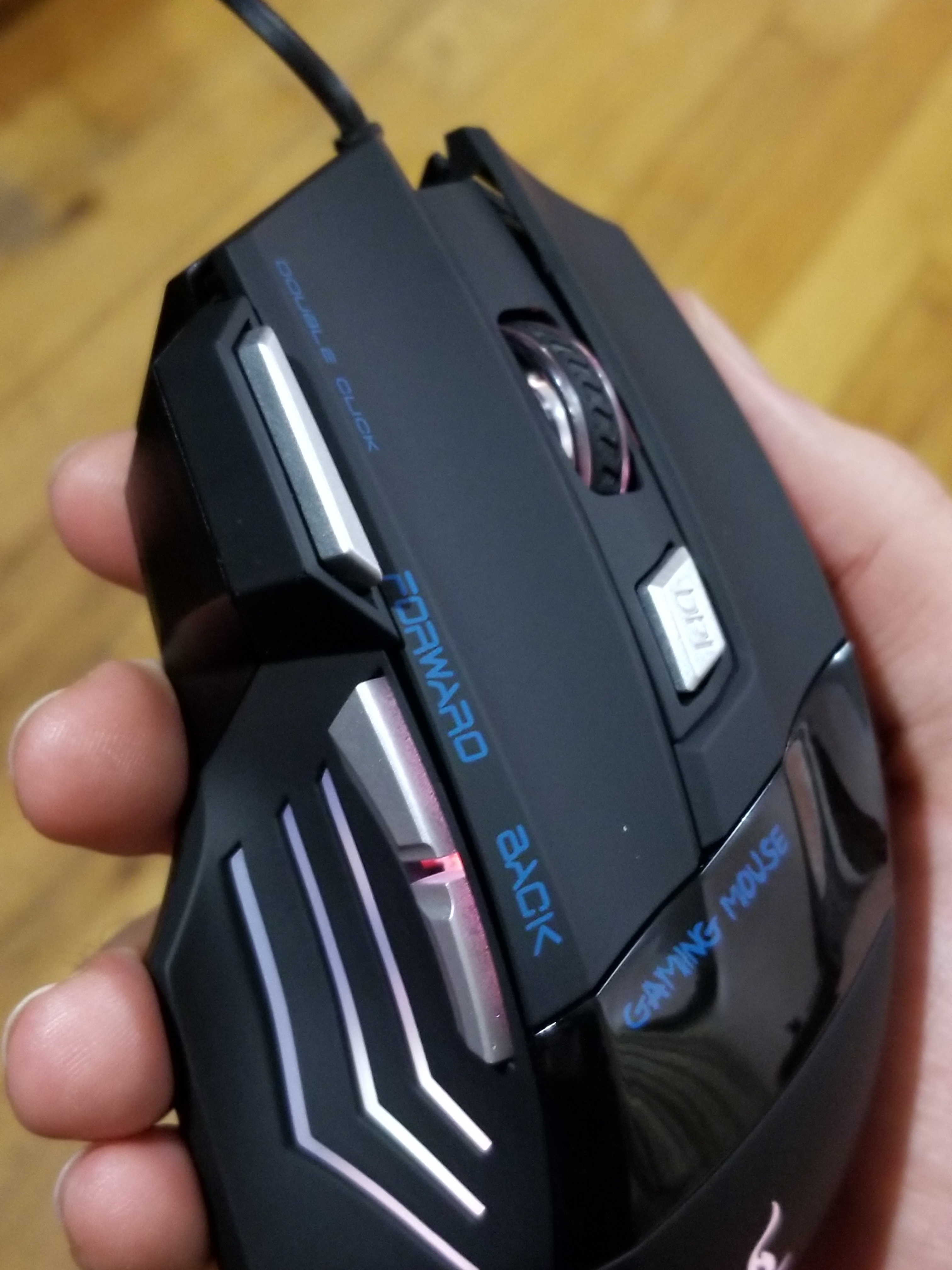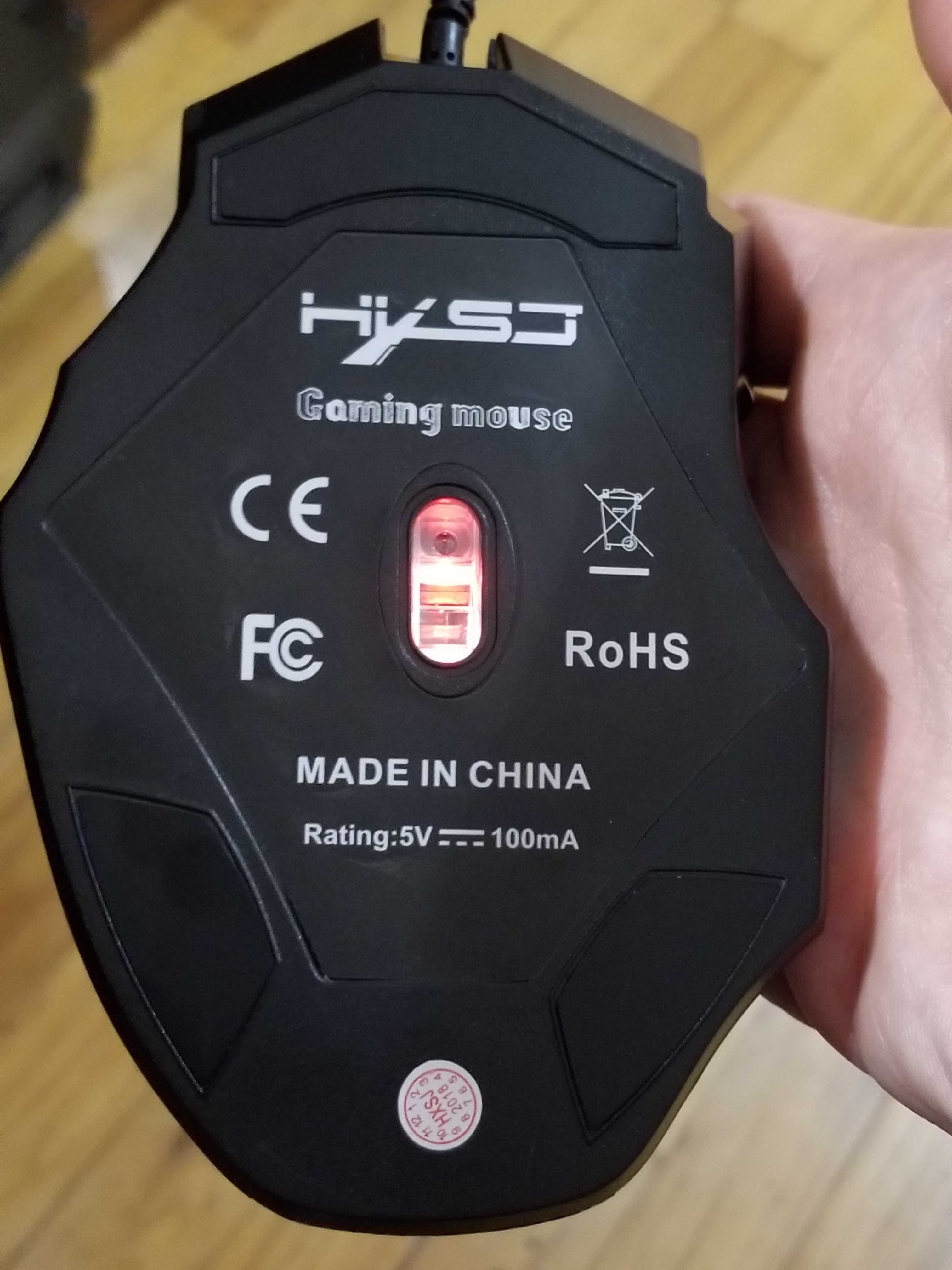 • Cool looking design with multiple cycling LED colors
• Plug and play with no software required
• DPI settings works as intended
• The build quality seems good
• The price for the mouse is very cheap
Cons:
• Not a fan of soft side buttons with little resistance like it is on a spring (others might prefer this though)
Comments and/or Suggestions:
Let's see how long the build quality holds up after some wear and tear during the use.
Bottom line:
Overall, a nice beginner mouse for gaming with decent tracking and DPI settings for a cheap price.