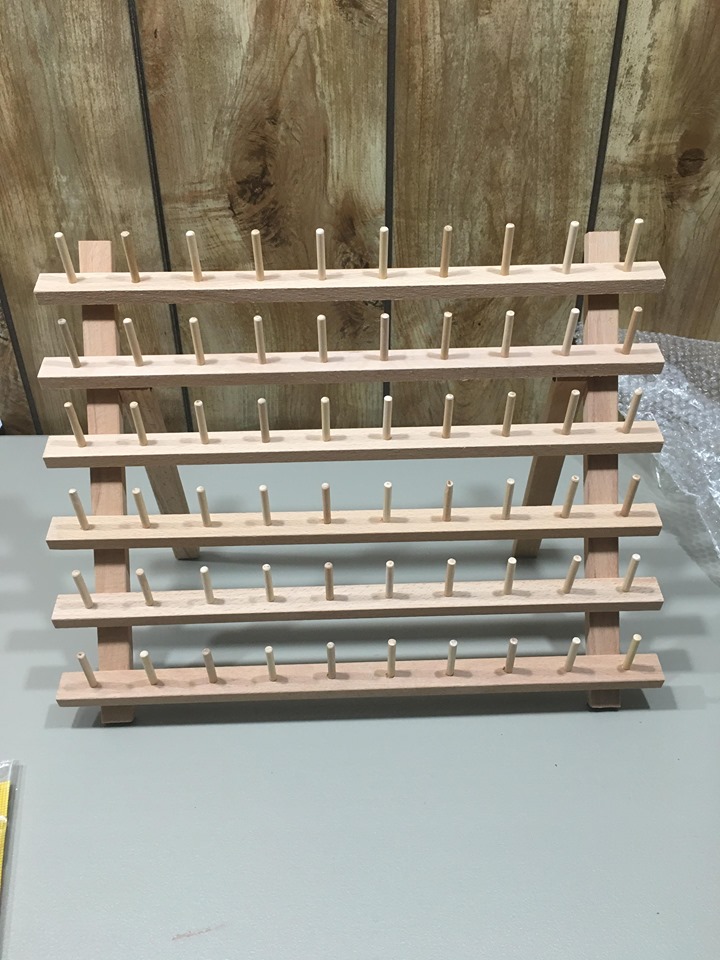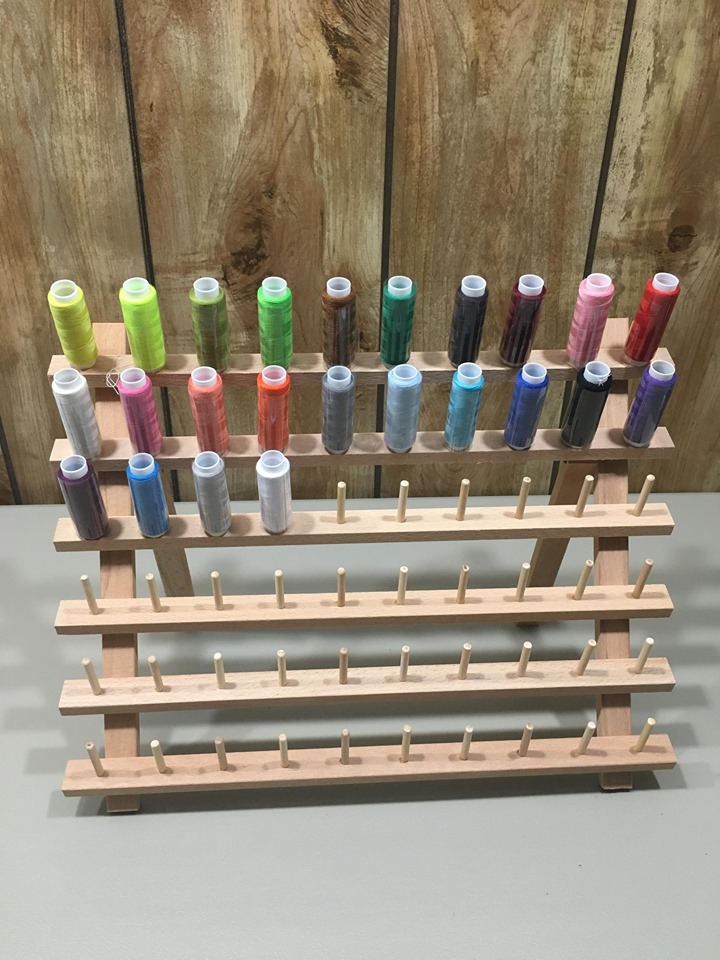 The BigOtters Thread Holder, 60 Spools Wooden Thread Rack with Needles Sewing Scissors Needle Threader for Sewing Organizer DIY Project and Craft Favor Embroidery Quilting Hair-braiding is really nice! It comes packaged really well in a nice box. The thread holder is raw wood in color and has a nice wood smell. It sanded and finished nicely, there aren't any sharp spots. I plan to stain it and polyurethane it at some point so that it isn't a raw product. The thread rack comes completely assembled. All you need to do is extend the legs for it to sit on the table. The rack pegs are very close together so large cones of thread do not fit well on the rack. They just flop over and fall off. Smaller thread works really well. They stay on the rack even if you move it.
The bonus things it comes with are on the inexpensive side and the scissors are super greasy and smell bad. But, I like having the extra needles!
All in all, this is a really nice thread rack. It's easy to use, it comes fully assembled, and it looks nice and works well. I would recommend it!
https://www.amazon.com/dp/B086QYFN44