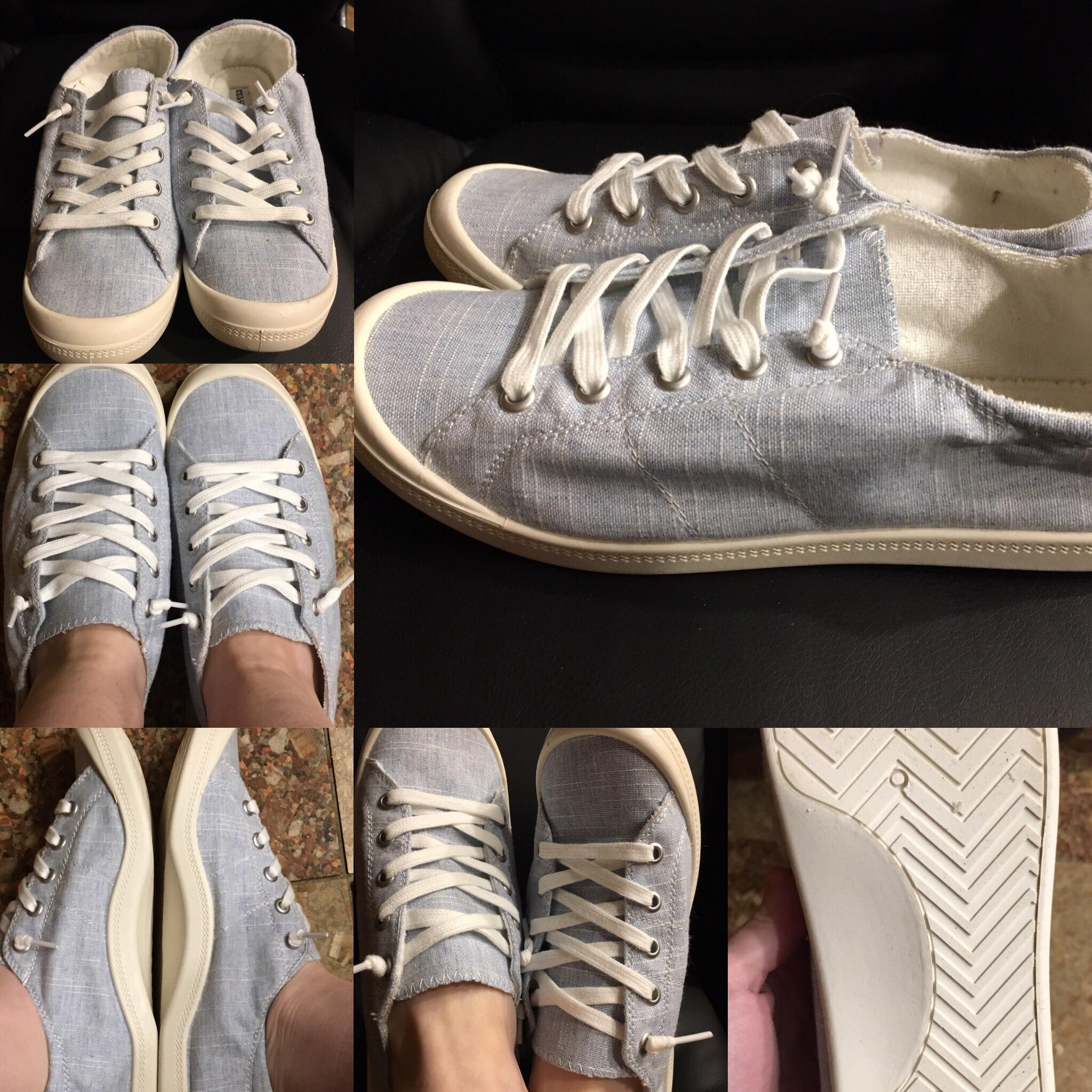 KELYR Women Fashion Sneaker Slip On Canvas Shoes are super cute! They fit perfect. They are super comfortable for doing things outside and around the house. The sizing on the shoes was a bit confusing for me. For reference:
US 6 / EU 36 ---- Fits foot length 23 CM/9.055 Inch
US 7 / EU 37 ---- Fits foot length 23.5 CM/9.252 Inch
US 8 / EU 38 ---- Fits foot length 24 CM/9.448 Inch
US 9 / EU 39 ---- Fits foot length 24.5 CM/9.645 Inch
US 9.5 / EU 40 ---- Fits foot length 25 CM/9.842 Inch
US 10 / EU 41 ---- Fits foot length 25.5 CM/10.039 Inch
I wear a women's US 7.5 or US 8 depending on the brand. When I buy shoes with an EU rating, I typically go with an EU 39 or generally an 8. Of course, the numbers didn't match with what I expected. But the size 8, the EU 38 fit as a perfect women's size 7.5.
They have a terry-cloth like inside and definitely remind me of slippers.
The shoes themselves are really cute. I like that the laces are pre-knotted. I have wider feet, and these are tied perfectly to stay on my feet. The only con was that I did have to take these out of the package and let them air out for a couple of days because they smelled strongly of rubber.

Overall, these shoes are really cute. The sizing is odd, but they fit great, they slip on easily and are comfortable. I would recommend them!